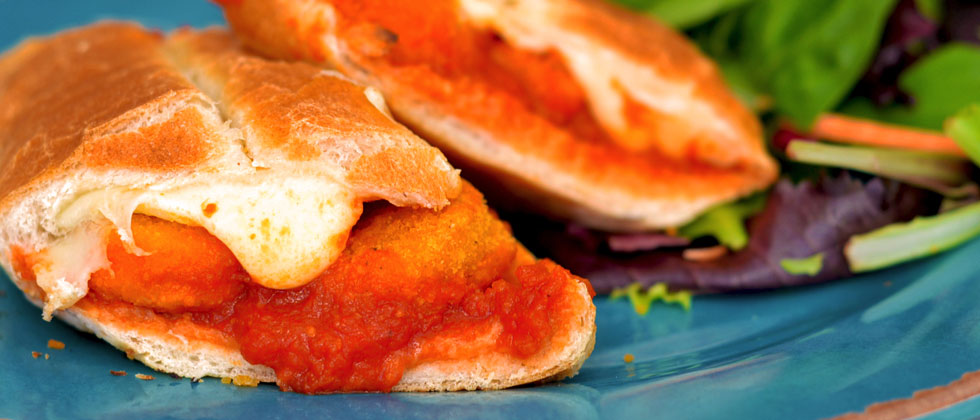 Ciao Chicken Parmesan
For an easy lunch this one's a wrap! Chicken nuggets, marinara, cheese and spinach tortilla shells. It's quick and delicious.
Cooking Instructions:
Using microwave, place Fast Fixin' Chicken Nuggets on microwave safe plate and heat according to package directions. During the last minute of heating, sprinkle cheese over nuggets to melt.
Wrap tortilla shells in moist paper towels, heat in microwave 15-20 seconds until warmed.
Heat sauce in covered microwave safe dish about 30 seconds, until warm and bubbling.
Spread sauce in center of warmed tortilla shell. Layer the chicken nuggets with melted cheese over sauce.
Folding sides in, wrap contents into tortilla shell similar to burrito shape.