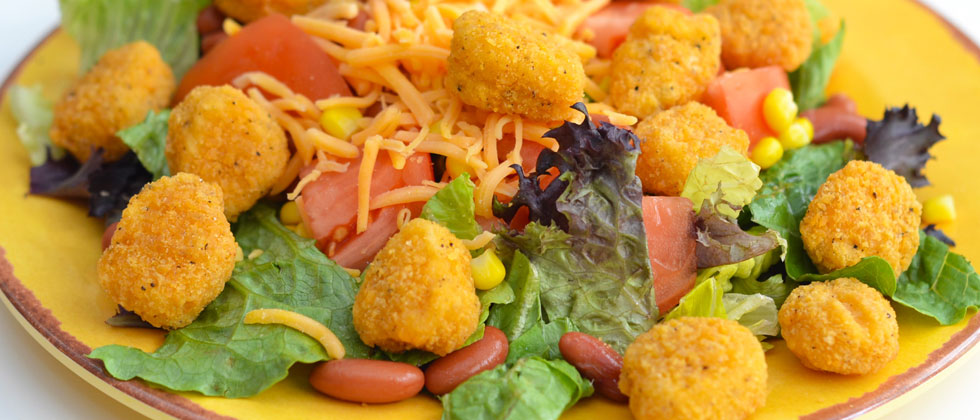 Fiesta Chicken Salad
Fast Fixin' Popcorn Chicken makes this main-dish salad delicious, and fresh ingredients give it and an authentic flavor.
Cooking Instructions:
Combine salsa with ranch dressing; cover and chill until ready to serve.
For salad, arrange ingredients on a large platter or toss together in a large bowl.
Heat popcorn chicken according to package directions.
Top salad with popcorn chicken; serve with dressing on the side.