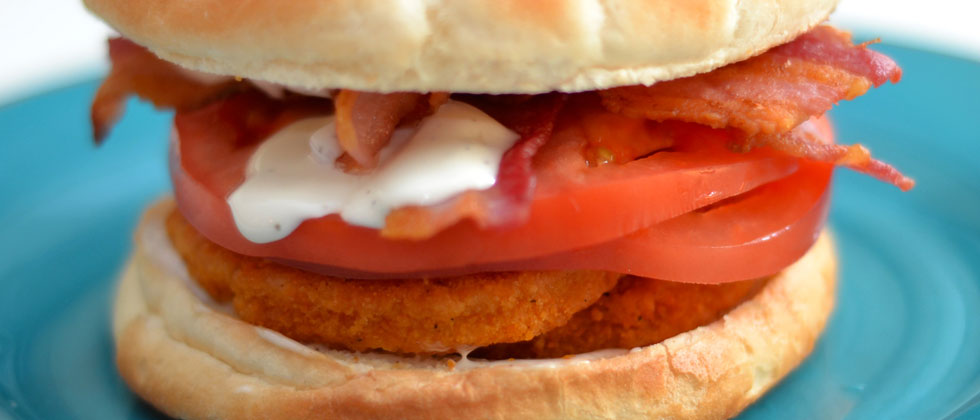 Handful of a Club Sandwich
A hot and satisfying club sandwich that makes a quick lunch. Fast Fixin' Chicken Breast Patties make it easy.
Cooking Instructions:
Preheat the oven to 400°F.
Place the chicken on a baking sheet and heat until golden brown and crispy (about 10-14 mins).
Spread ranch dressing on the bottom of each hamburger bun and top with chicken patty.
Add ranch dressing and top with tomato and bacon.
Top with bun and serve.