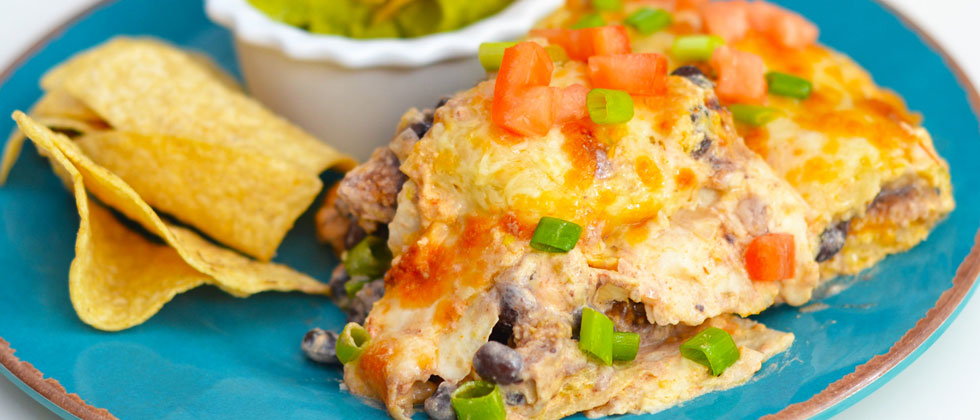 Layered Chicken Enchiladas
Authentic Mexican flavors in a tasty casserole. Fast Fixin' chicken breast strips make it easy
Cooking Instructions:
Preheat oven to 350°F
Spray a 9"x13" baking dish with cooking spray
Saute onion in oil.
Combine sour cream, salsa, chilies, taco seasoning and onion.
Tear flour tortillas into pieces and form a layer in the bottom of the baking pan.
Spoon half of sour cream mixture over tortilla layer.
Form a layer of chicken strips, a layer of beans and half of the shredded cheese.
Form another layer of pieces of flour tortillas on top.
Layer remaining sour cream mixture and cheese.
Bake for 30 minutes or until heated through.