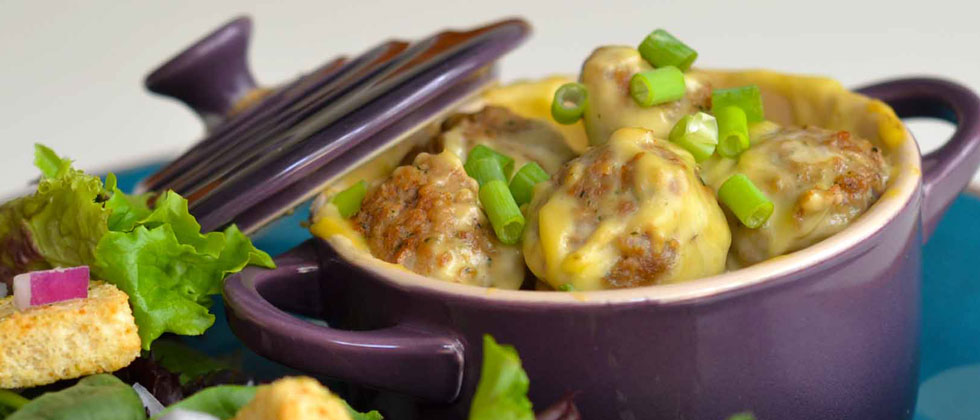 Quick Swedish Meatballs
A classic that's easy and delicious. Great for parties or a quick main dish.
Cooking Instructions:
Combine the meatballs, soup, milk and nutmeg in a large skillet.
Heat to boiling, stirring occasionally
Reduce the heat; cover and simmer for 15 minutes.
Stir in the sour cream, cover and heat for 2-3 minutes more.
Sprinkle with parsley if desired and serve warm.