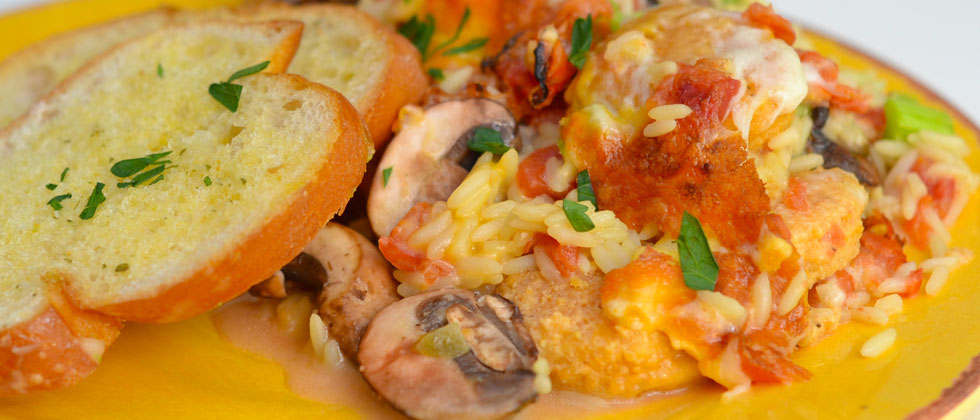 South Of The Border Chicken Casserole
This cheesy chicken and rice dish is easy to prepare and impressive to serve!
Cooking Instructions:
Preheat oven to 350°F.
Dissolve bouillon cubes in hot water.
Combine rice, mushrooms, celery, onion and parsley and spread mixture evenly in a 9"x13" baking dish.
Layer chicken nuggets over rice mixture.
Combine bouillon, milk and tomatoes and pour over chicken nuggets.
Bake 40 minutes.
Remove casserole from oven and top with cheese.
Return to oven for 5 minutes or until cheese is melted.