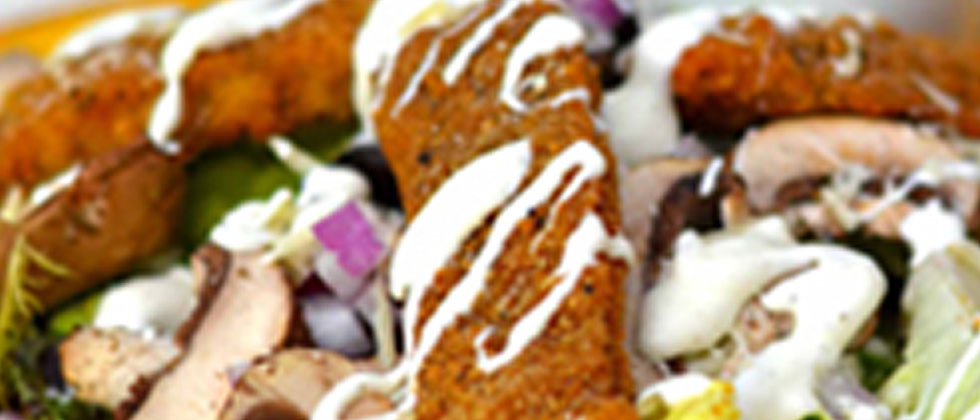 Steak Salad
A protein-packed, tasty salad that you'll make again and again. Tender Steak Fingers make it a real salad-lover's delight!
Cooking Instructions:
Divide salad greens among 4 plates
Top each with onions, mushrooms, and 1 Tbsp. parmesan
In a small bowl, combine ranch dressing, horseradish, lemon juice, and black pepper.
Heat steak fingers according to package heating instructions.
Cut steak fingers into 1" size pieces and place on salad.
Drizzle dressing and serve with toast.