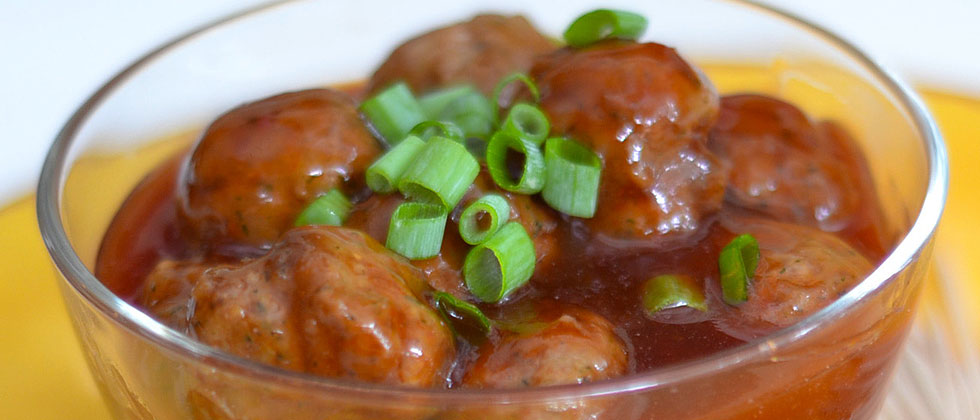 Tangy Cocktail Style Meatballs
A popular favorite at any party. Classic, tangy sauce and savory meatballs — simple to serve and a guaranteed favorite!
Cooking Instructions:
Place meatballs in a slow cooker.
In a bowl, combine ketchup, tomato sauce, water, brown sugar, Worcestershire sauce, and vinegar.
Pour over Beef Meatballs and stir gently to coat.
Cover; cook on high setting for 2-3 hours.
Serve immediately or keep warm on low setting up to 2 hours.
Serve with toothpicks.